| | |
| --- | --- |
| | USEFULL FACTS ABOUT |
| | AMAZING SRI LANKA |
| | Along with a history of nearly 2500 years the tropical nation of Sri Lanka has a remarkable combination of stunning landscapes, cultural heritages, lovely beaches and smoothing environmental conditions. |
| | |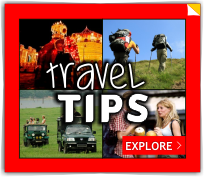 VOGUE TOURS COMMITMENT

Travel with us for a memorable journey
Sri Lanka, the pearl of the Indian Ocean has been attracting travelers from all around the world for centuries waiting to provide you with an unforgettable experience no matter you being an intrepid traveler in hunger of excitement or a peaceful mind bearer seeking for relaxation in this blissful island.
We introduce our self as a newly established company catering your passion & need for traveling in each and every aspect to make it an experience which is authentic and truly Sri Lankan.
You will be carried away through the lushes of mountains towards the wonderful sandy beaches, exploring our ancient cities, roaming around the dark forests, tasting our tropical food…
Vogue tours is at your service starting from a warm welcome at the airport up to the time you leave, planning events, adventures, camping, safari rides, boat rides, accommodation at holiday bungalows, sensational local spa & beauty treatments, local shopping experience and many more which is all up to you to choose.
Feel the luxury of Sri Lankan hospitality….. Get the best out of each moment…….

Travel with us for a Memorable Journey....

Most Popular Tour Packages

Around Sri Lanka - Nature Tour

Experience the Wild Life and amazing bio diversity of Sri Lanka

White Sand Lovers

Experience the Amazing sunsets in Sri Lankan beaches.

Cultural Triangle Tour

Enter a time when men tamed the rocks, filled oceans & built cities in the sky

Leisure Tour - For Middle East

Travel to the hill side of Sri lanka to exlpore Breathtaking Landscapes

Testimonials

Had an Amazing Journey...
" You will be carried away through the lushes of mountains towards the wonderful sandy beaches, exploring our ancient cities, roaming around the dark forests, tasting our tropical food… "
Robert Clerk (Australia)

Had an Amazing Journey...
" You will be carried away through the lushes of mountains towards the wonderful sandy beaches, exploring our ancient cities, roaming around the dark forests, tasting our tropical food… "
Robert Clerk (Australia)

Had an Amazing Journey...
" You will be carried away through the lushes of mountains towards the wonderful sandy beaches, exploring our ancient cities, roaming around the dark forests, tasting our tropical food… "
Robert Clerk (Australia)

Hotels In Sri Lanka